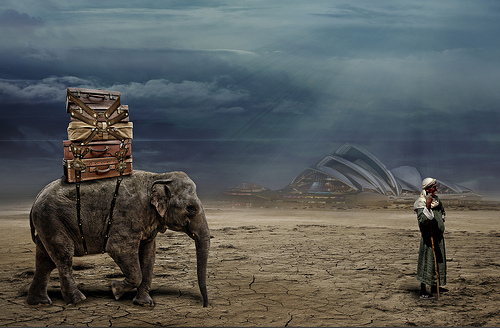 It was exactly 2 years ago.
I was embarking on the biggest change in my career as a software developer. Coming from about 10 years of development for Motorola, in an embedded environment, almost exclusively based on a closed proprietary OS, almost exclusively in a procedural language (C), I was moving to a modern VM-based environment (.NET), using an object oriented programming language (C#) always on the move (C# 3.0 had just been released), in a small sized company. I have learned a lot in these past two years in ORS, having the pleasure to work with a bunch of very talented developers, where I could practice being the worst on several occasions.
Now, after two years, it's time for a new journey: I have recently joined Deltatre, a fast growing company in the sport IT business that is behind many big sport web sites (think uefa.com or fifa.com). I will be part of the core infrastructure team, reporting to the chief software architect, helping shaping the engine that delivers match events to a group of diverse client applications.
Not only is this a very exciting professional opportunity, but luckily enough the office is located at a walking distance from my home (I have literally reduced my commuting time by more than one order of magnitude!). This will leave me more time for my family, and I especially look forward to spending more time with my two kids.
Photo by chiaralily.