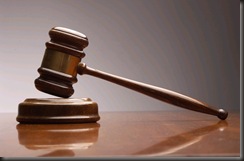 This is a personal blog. The opinions expressed represent the author's and not those of his employer. All information in this blog (including source code listings) is provided "as is", for informational purposes only.
The author makes no representations as to accuracy, completeness, correctness, suitability, or validity of any information on this site and will not be liable for any errors, omissions, or delays in this information or any losses, injuries, or damages arising from its display or use. The author reserves the right to delete any comment for any reason whatsoever.
The source code and in general the content of this site is licensed under a Creative Commons Attribution 3.0 Generic License.
Stefano Ricciardi is a participant in the Amazon Europe S.à r.l. Associates Programme, an affiliate advertising programme designed to provide a means for sites to earn advertising fees by advertising and linking to Amazon.co.uk
Stefano Ricciardi is a participant in the O'Reilly Reader Review Program.